This is a recipe for delicious vegetarian lasagna with spinach and ricotta filling. The twist here is a homemade aubergine bechamel sauce. Enjoy responsibly!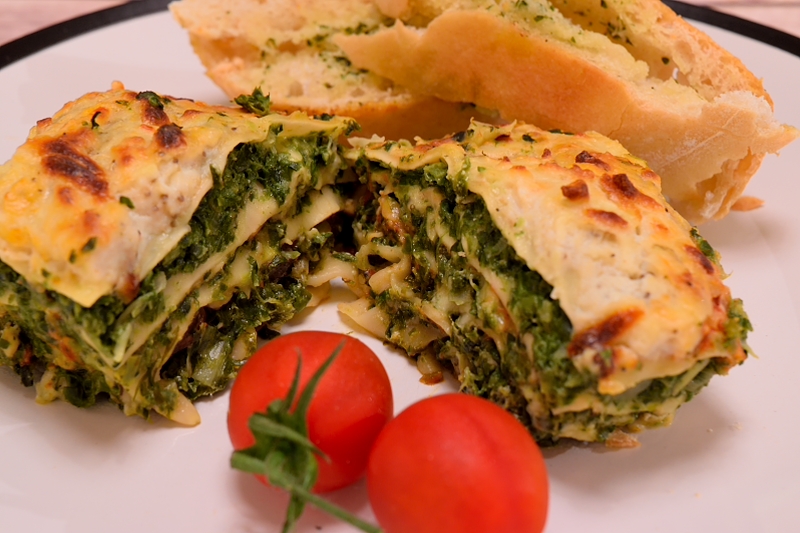 Lasagna is a favourite hearty meal for many people. It's hard to resist the blend of pasta, meat, tomato sauce and cheesy-creamy bechamel. I mean…seriously! You start drooling just by looking at a lasagna photo, no?
So, what about vegetarians? This is a recipe for you guys, as we all have needs and weaknesses. Just because you are vegetarian you don't have to live off boiled potatoes and Brussels sprouts (what about some zucchini cupcakes?)!
Repeat with me: "I am a vegetarian and I have the right to enjoy a hearty meal!"
This is where I come into the equation and share with you a glorified lasagna recipe to spoil your palate. With an unbeatable spinach-ricotta mixture full of aromas, creamy cheeses and…to make it more interesting: homemade eggplant bechamel sauce.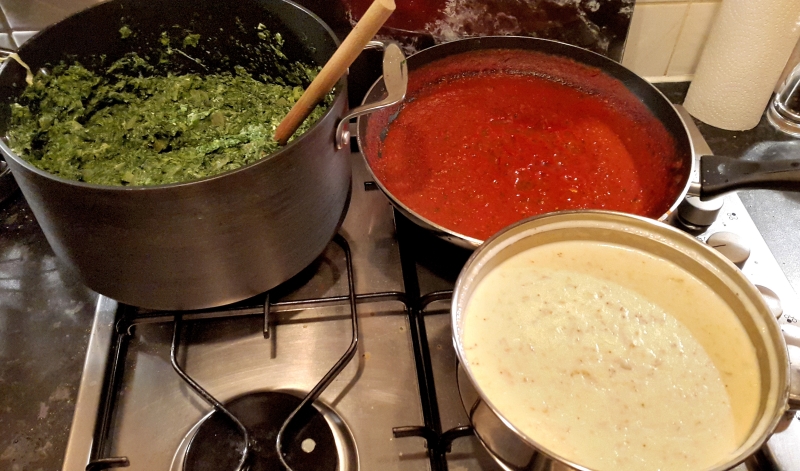 Don't be lazy and make an effort to make your own bechamel sauce. I know that it's quite tempting to buy those ready-made ones that tried to seduce your tummy in the supermarket aisle…but don't! Spend 10 minutes and make your own, free of preservatives and other evil chemicals!
To add a twist to it, bake a few eggplants and add them to the sauce.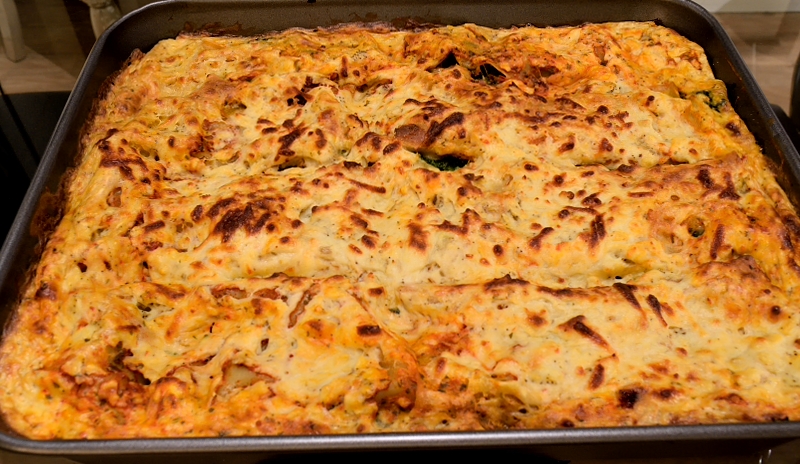 Are you ready for a full-body culinary orgasm starting slowly from the mouth, going through the esophagus and ending victoriously in the stomach?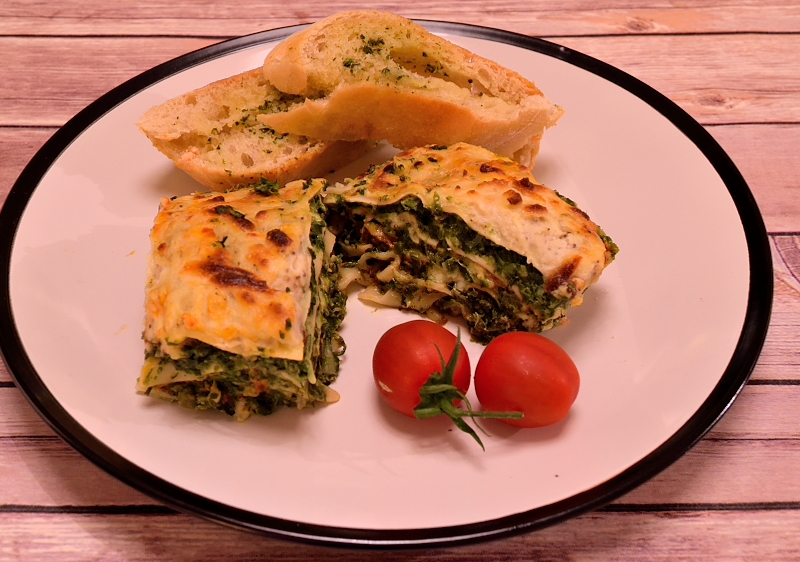 Pssst! Why don't you join me on my Facebook page?
(Visited 4,380 times, 1 visits today)