An easy and fast recipe for chicken fillets stuffed with Italian sausage and wrapped in prosciutto di Parma. Tasty and stylish idea for a dinner party or a quick meal on a weekday.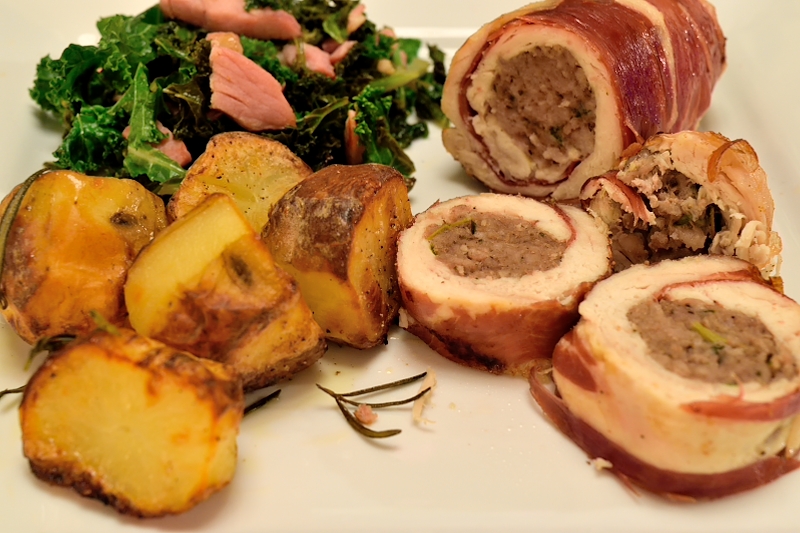 Being a fan of food and cooking, I was watching a show the other day about amateur chefs cooking dinner for other amateur chefs too. There was this guy that used chicken fillets, stuffed them with ground beef and baked them in the oven. Interesting…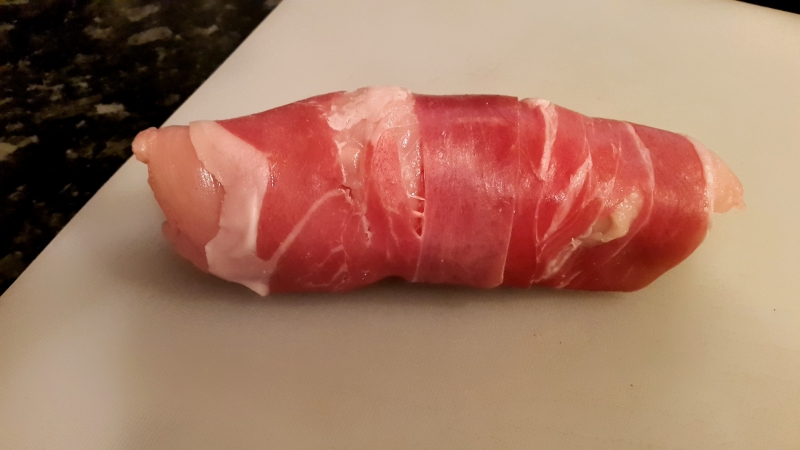 Why not making it more interesting by using sausage stuffing instead of beef? Especially if your butcher can provide you with a good quality one? Or, you can buy some good Italian sausages and empty them. That's what I did.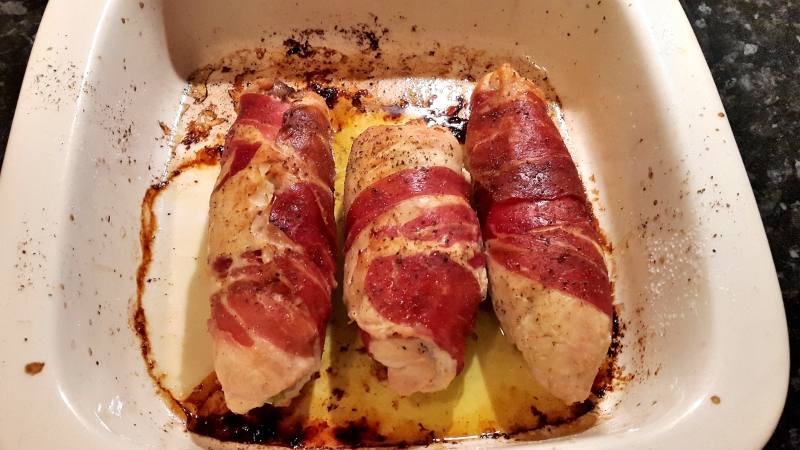 Simple as that. I used some fresh thyme to bring more aroma in my little creation. You don't necessarily need to use other spices and herbs as the sausage should already be full of them.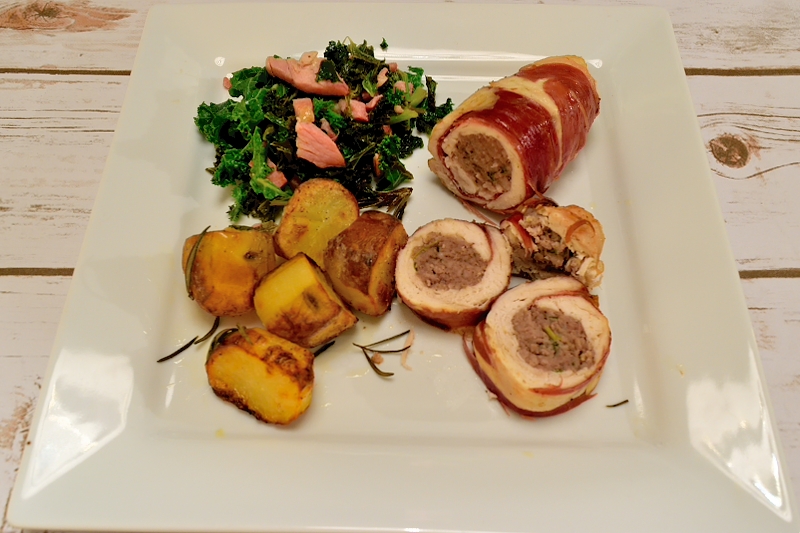 As a side dish, I quickly prepared some sautéed kale. Drop a couple of tablespoons of extra virgin olive oil into a pan and cook the kale for 2-3 minutes on medium heat. Done. You may add some bacon cubes in there. I did!
(Visited 4,781 times, 1 visits today)