This is an elaborate recipe for aromatic chicken and orzo casserole (Giouvetsi). Start in a pot and finish it in the oven for an orgasmic taste.
Giouvetsi (or Youvetsi) is for the Greeks what the Sunday roast is for the British. A hearty meal for a lovely family Sunday lunch.
But the similarities end here. There is no gravy or Yorkshire puddings involved!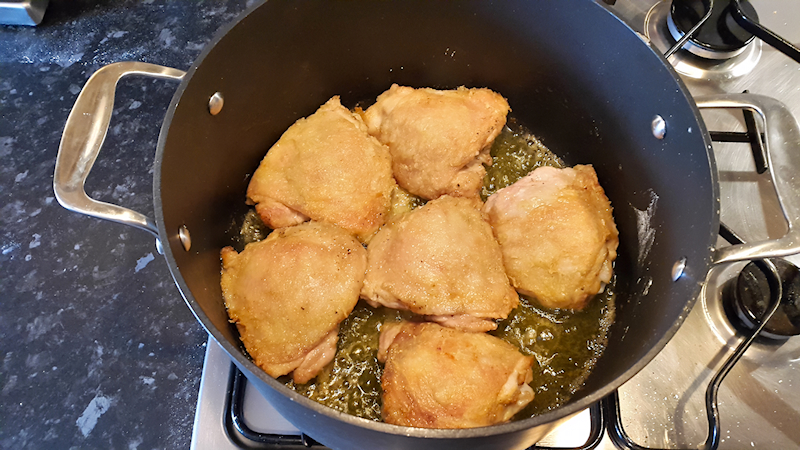 The basic ingredients for this casserole is meat, tomato sauce and orzo. It can be done with lamb, veal or chicken. Has a lot of aroma, coming mostly from allspice and cinnamon (I didn't use allspice in this recipe). It's just great!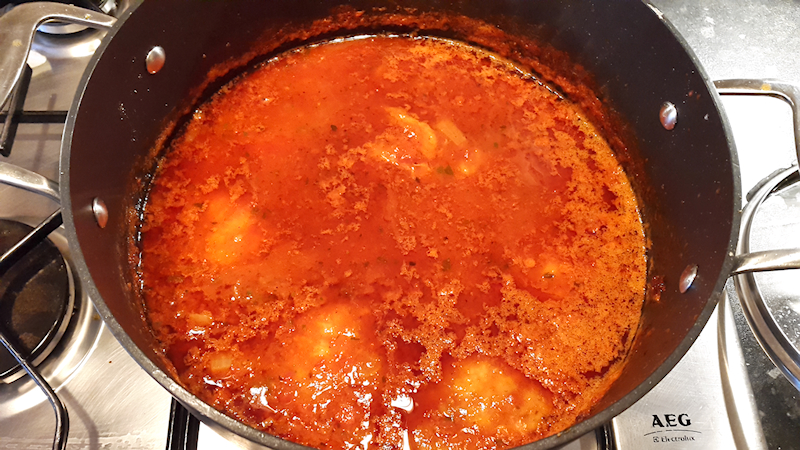 I believe Giouvetsi has some oriental roots and the name itself comes from the Turkish "Güveç", which is a pot the Turks use to make casseroles and stews. Made usually from clay, it's mostly used for baking in firewood ovens.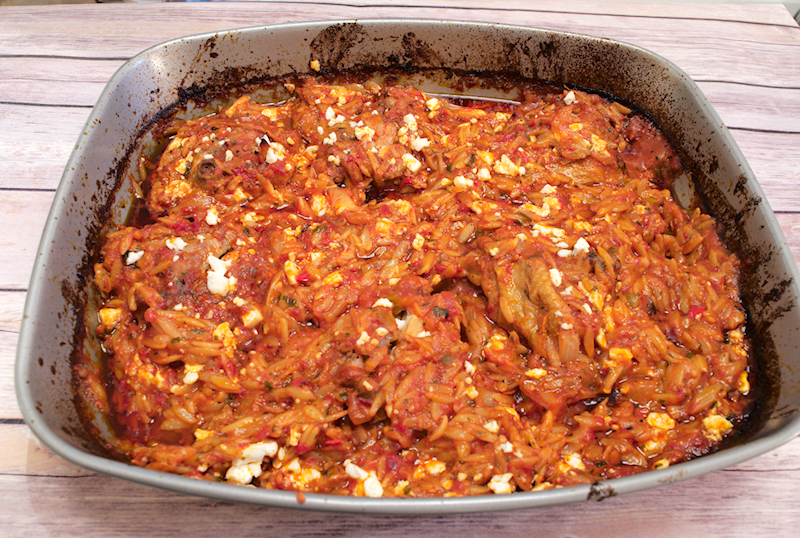 As you may not have a firewood oven or a "Güveç", a normal tray in your electric oven will do just fine.
An alternative version is to use spaghetti instead of orzo. Actually, I prefer it that way. I still remember trying to convince my mother to use spaghetti every time she was making Giouvetsi. Was not an easy battle as my father and she preferred the orzo. Sometimes I won, sometimes not.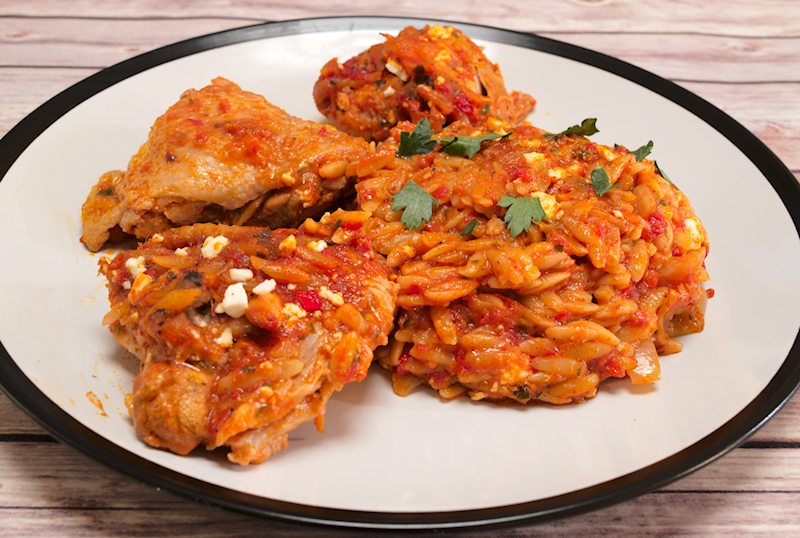 Don't forget to sprinkle some Feta on top! It makes a huge difference.
(Visited 6,465 times, 1 visits today)