A summer recipe for delicious roasted eggplant and tomato tart. Together with the basil mozzarella it's almost an Italian Caprese bake.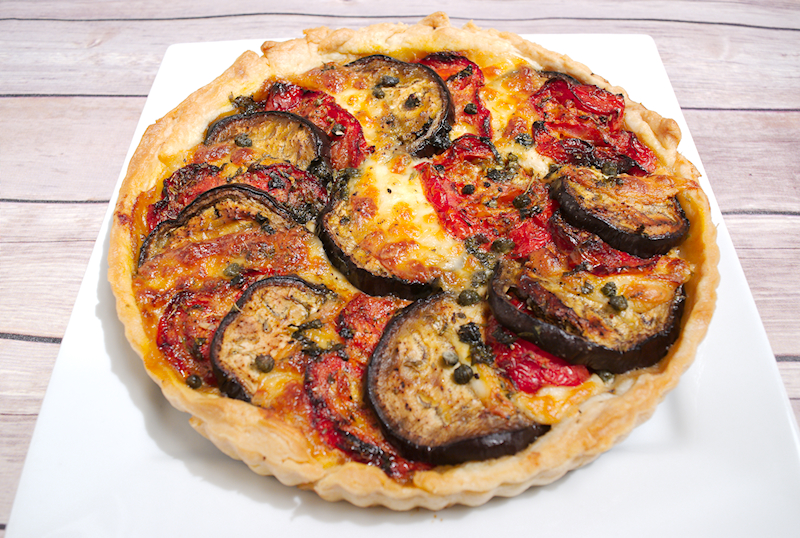 Summer is here and her majesty, the eggplant comes again to stimulate our senses and palate. This is a recipe with Mediterranean origin (of course!) that blends roasted vegetables with herbs and mozzarella cheese.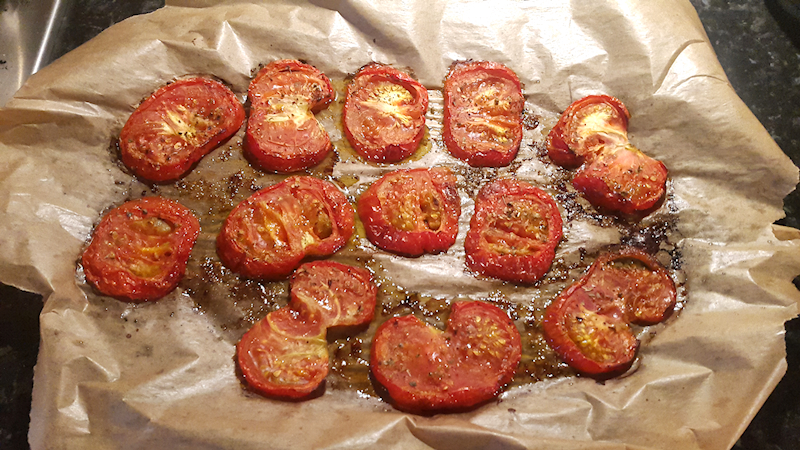 There a few crucial points that need attention in this recipe. First, the pastry itself. I strongly recommend to make your own pastry and not using much butter (not at all, if possible). I have to admit that I have been a lazy boy and bought some ready-made from the supermarket. While it works fine, I found it overwhelming with butter. Next time (I promise) I will make my own. You can look around for some good recipes for homemade pastry for savory tarts.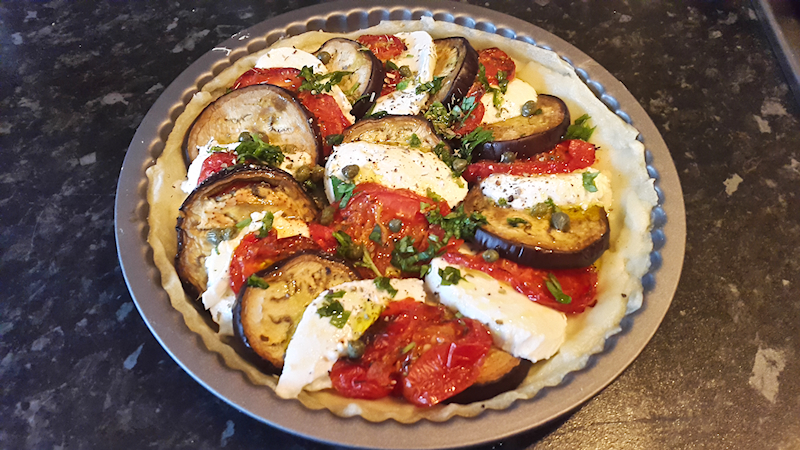 The second one is the tomatoes. They have to be ripe, juicy and sweet. Spend a couple of extra bucks and get these nice, but maybe more expensive, ones. You will be rewarded.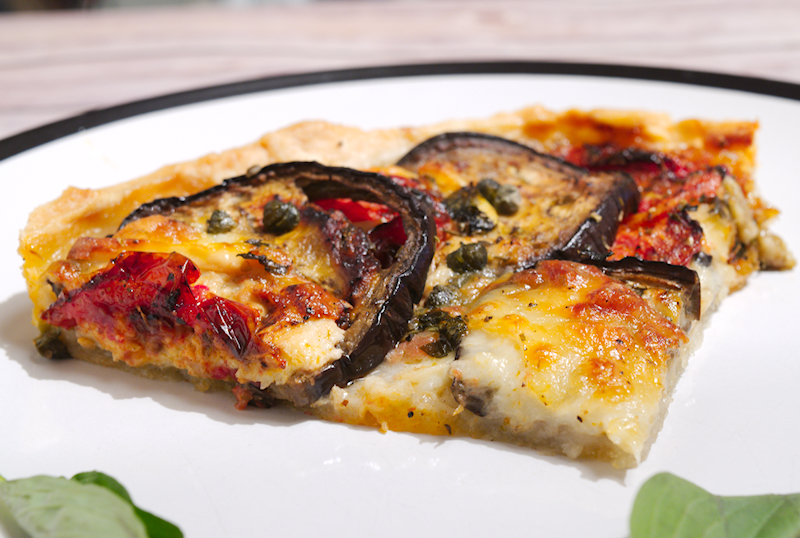 Always use extra-virgin olive oil. It makes a difference and is much healthier. Get these nice and fresh mozzarella balls and not the dried shredded one. If possible, and you can afford it, get the mozzarella di Bufala for extra pleasure and gastronomic sensations.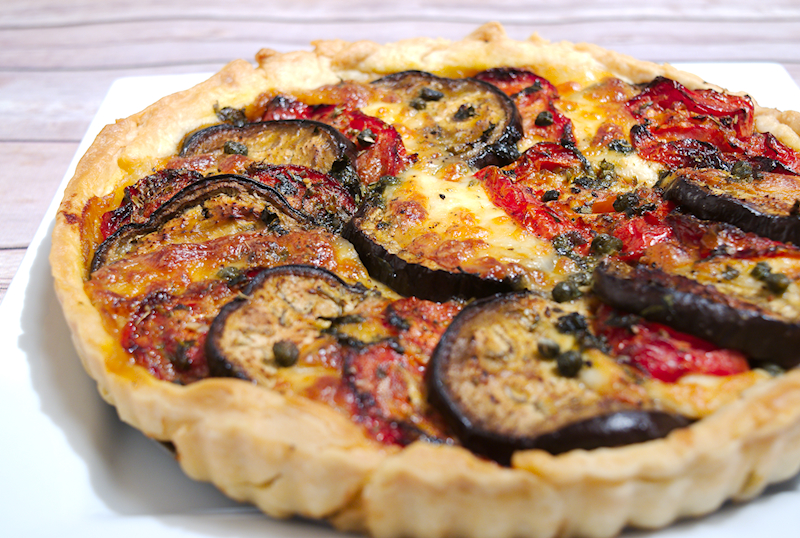 Roasted eggplant and tomato tart is relatively easy and a great idea for light lunch or dinner. Try it for some unique Italian and Mediterranean sensations.
(Visited 10,182 times, 3 visits today)