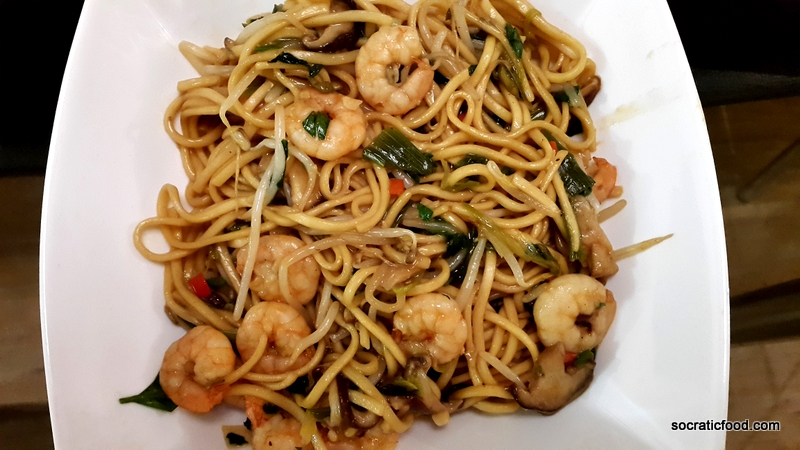 I am a big fan of Asian food but I cannot say that I am an expert. I keep getting lost when I am looking at the menu in a Thai or Chinese restaurant. However, I know that I love noodles in soy sauce and this is a quick recipe with shrimps and Shiitake mushrooms.
All you need is the ingredients, a wok and 20 minutes of your time. I used two kinds of soy sauce, with the dark one responsible for the brown colour of the dish.
By the way, the butter goes so well with the soy sauce! Do not be reluctant to use more, if you are not on a diet.
Ingredients (serves 2 hungry people):
500 gr (17 oz) fresh egg noodles.

100 gr (3.5 oz) bean sprouts.

200 gr (7 oz) large shrimps.

200 gr (7 oz) Shiitake mushrooms sliced.

1 garlic clove chopped.

1 red chilli pepper finely chopped.

4 spring onions cut into stripes.

A small bunch of flat-leaf parsley chopped.

4 tablespoons light soy sauce.

1 tablespoon dark soy sauce.

½ tablespoon of butter

1 tablespoon extra virgin olive oil.

Salt and ground pepper.
Add the olive oil in a large wok and warm it up on medium heat. Add the mushrooms, garlic, pepper and onions and stir-fry them.
Add the shrimps, season with salt and pepper and cook them for 2-3 minutes until they become pinkish. Keep stirring well. Careful with the salt, the soy sauce is quite salty!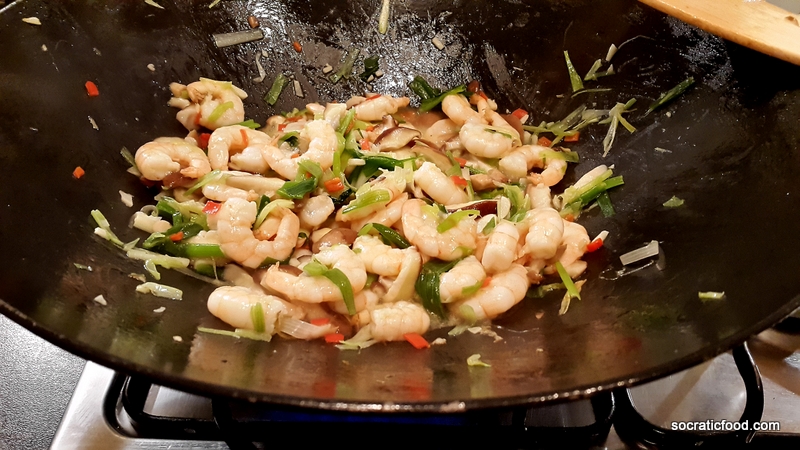 Add the egg noodles, bean sprouts, parsley, butter, light and dark soy sauce and stir-fry for 2-3 minutes.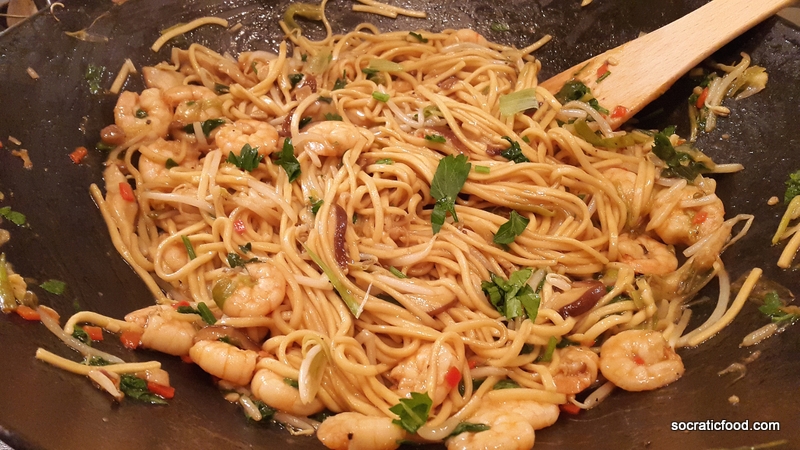 Serve them hot and…
Bon appetit!
Related articles
(Visited 3,322 times, 1 visits today)