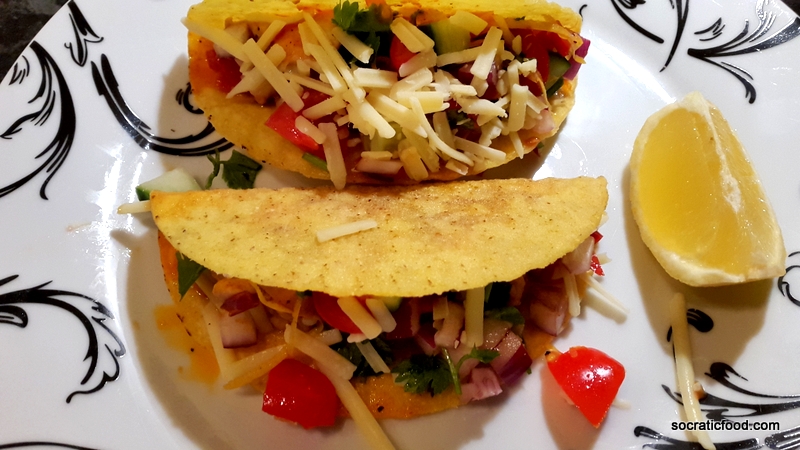 This is a recipe for some homemade chicken tacos and the essential Pico de Gallo salad that completes them. Most of the tacos recipes use ground beef as the main ingredient but they can be as good (or even better) with chicken.
It would be nice to use ground chicken if you can find some but you cannot go wrong with finely chopped chicken thighs. I tried the recipe once with ground turkey breast (2% fat only) and it was delicious!
The Pico de Gallo salad requires no introduction. The freshness from the coriander and lime breaks the heat from the spicy chicken and brings balance to your mouth. Totally refreshing!
Ingredients (12 taco shells – 3 people)
6 skinless chicken thighs.

12 taco shells.

1 red pepper chopped.

1 red chilli pepper finely chopped.

1 onion chopped.

2-3 garlic cloves finely chopped.

1 cup of Mexican Salsa.

A small bunch of coriander (cilantro) chopped.

1 tablespoon of dried oregano.

1 teaspoon paprika.

4 tablespoons of extra-virgin olive oil.

Salt and ground pepper.

100 gr (3.5 oz) grated cheddar cheese.
For the Pico de Gallo salad:
8-10 sweet cherry tomatoes chopped.

1 onion chopped.

½ of cucumber cut in cubes.

A handful of chopped coriander (cilantro).

Juice from 2 limes.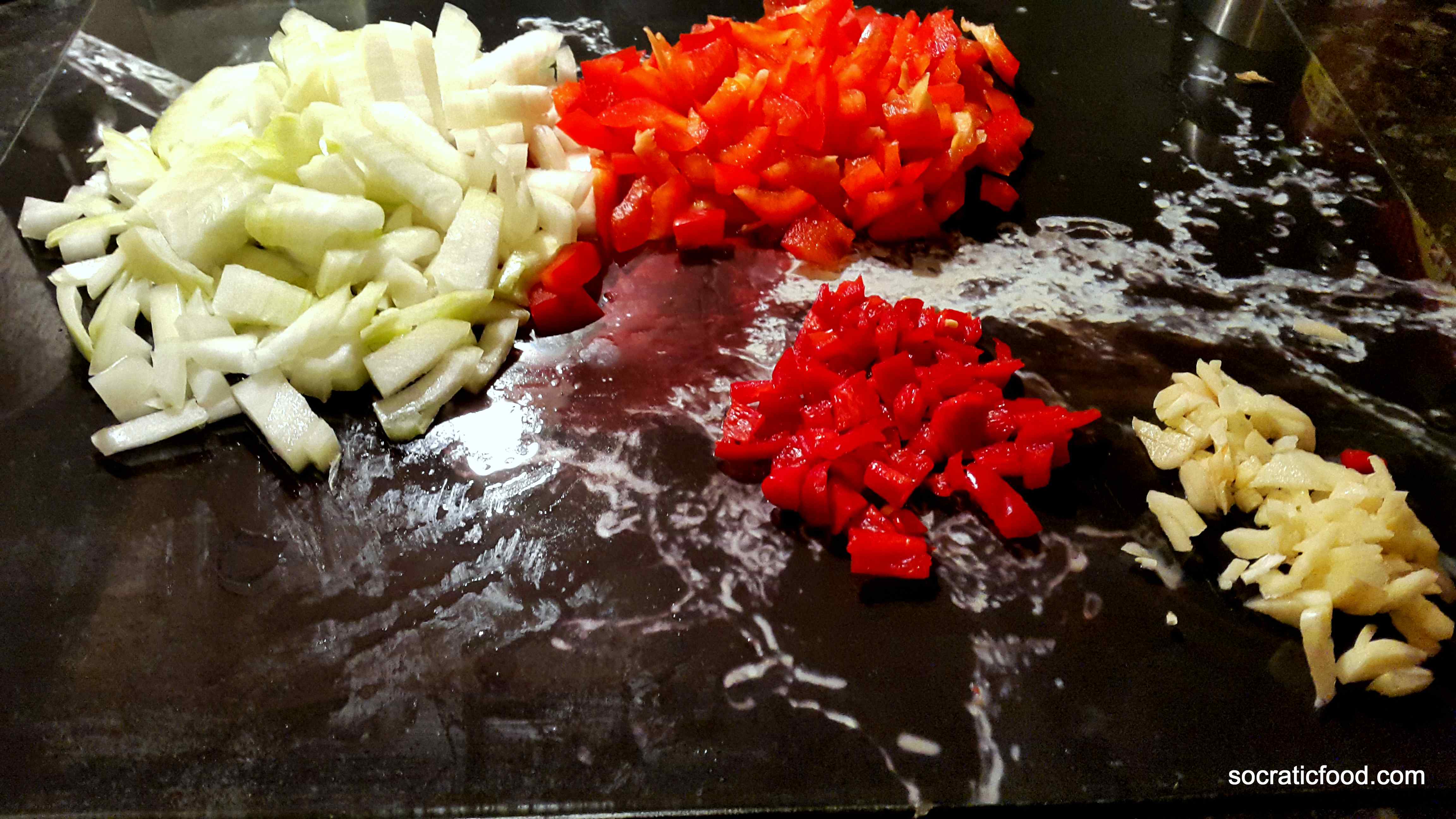 Spicy Chicken Mix
Cut the chicken thighs in small pieces, the smallest possible. In a frying pan, warm up the olive oil to a moderate heat and cook the chicken. Season it with salt to taste, ground pepper, oregano and paprika. When it starts getting brown, add the onion, peppers and garlic and cook for 8-10 minutes until onions and peppers become soft. Give it a stir from time to time.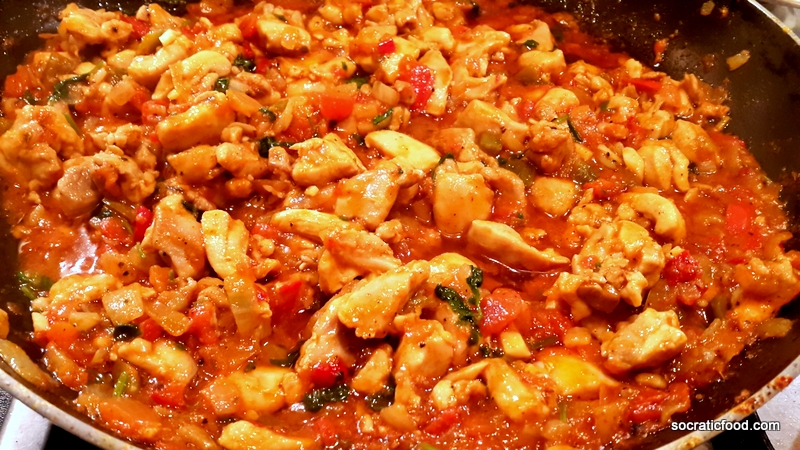 Add the salsa into the pan and stir well. Add the chopped coriander. Lower the heat a little and let it cook for another 10-15 minutes.
Pico de Gallo salad.
Add the chopped tomatoes, onion, cucumber, coriander and lime juice into a bowl and toss well. Make sure you chop your ingredients into small cubes. To give it an extra boost, use the rind of one lime. Simple but very tasty!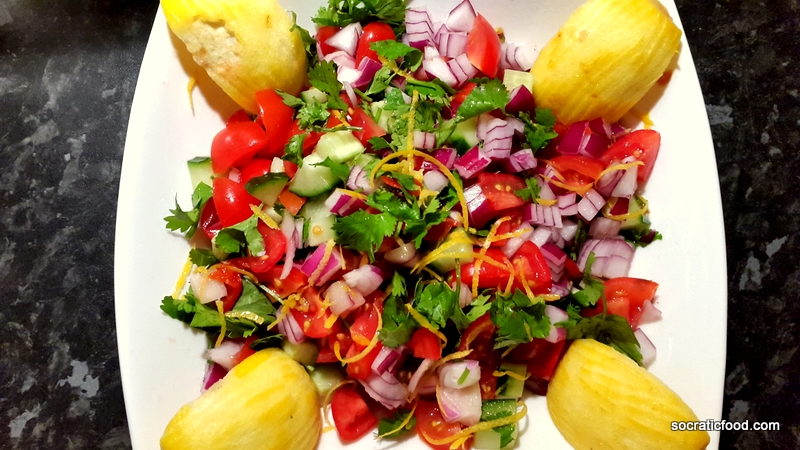 Warm up the taco shells according to the instruction on the box. Fill the tacos with the chicken mix and salad, top it with some cheddar cheese and enjoy!
You may add some guacamole on the side or on top of the tacos for additional flavour.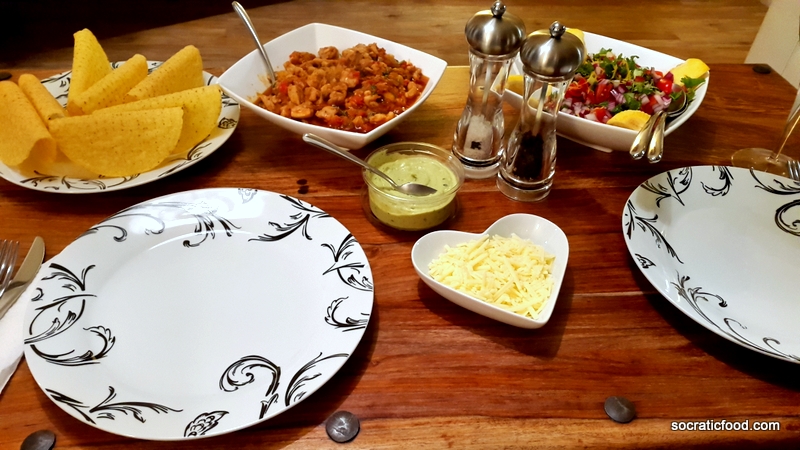 Bon appetit!
(Visited 438 times, 1 visits today)