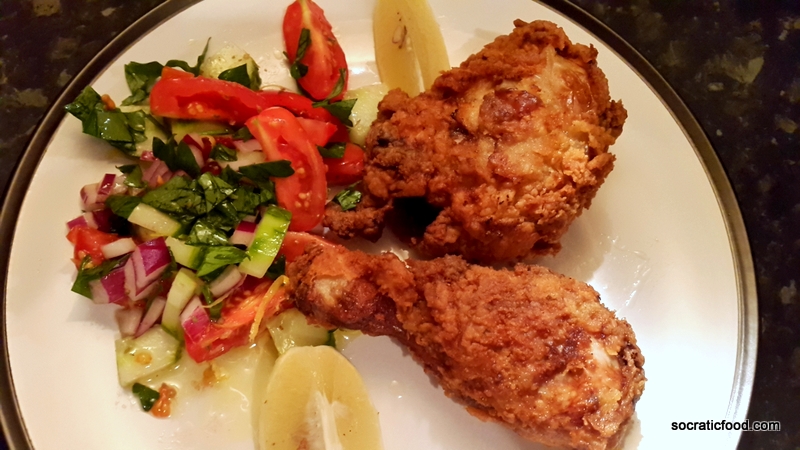 Moist and crunchy fried chicken coming right from the southern states of America. Really easy to make, it's a great dinner idea for a week night.
I was watching "The Help" the other day, a great film about the exploitation of coloured women as maids in America during the 50's and 60's. Their cooking masterpiece was the fried chicken and there were some moments in the film when I was literally drooling seeing those crunchy drumsticks! Of course, there is more than cooking in the film but that's another story, may be for another blog.
In principle, you should "brine" the chicken in salted water and let it stand in the fridge for several hours (maybe days). That should hold the juices while you are cooking and the meat doesn't get dry. As it was a spontaneous decision to make some fried chicken, I skipped that part and let it marinate in buttermilk only for an hour. Chicken was very moist and so tasty!
Ingredients
5 chicken drumsticks and 3 thighs with the skin on.

3 cups of buttermilk.

1-2 cups of plain flour.

1 cup of breadcrumbs.

1 tablespoon paprika.

1 tablespoon chili pepper.

4 cups of sunflower or vegetable oil.

Salt and ground pepper.
Place the chicken pieces in a large bowl and cover them with buttermilk. Add the paprika, chili, salt and pepper and toss well. Cover the bowl with cling film and put in in the fridge for at least an hour.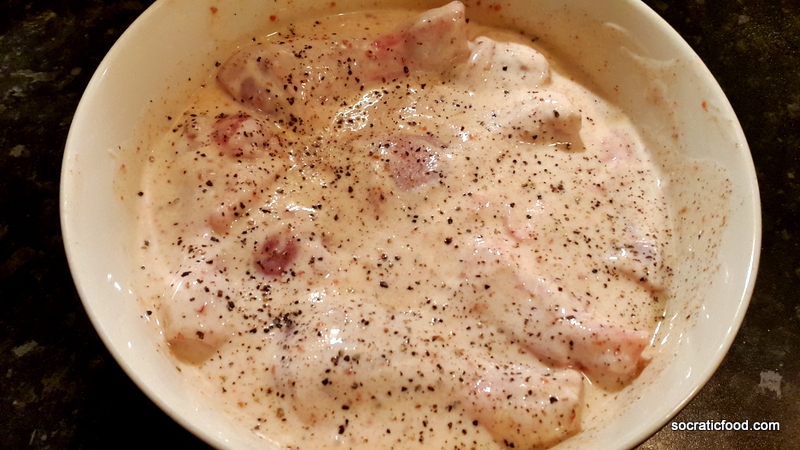 Add the flour and breadcrumbs in two separate bowls. You may add in each one some paprika and chili pepper if you want your chicken a little spicy.
In a large pot heat up the oil to a high temperature. When ready (after 4-5 minutes depending on your cooker), take one chicken piece covered with buttermilk and dip it in the flour and then the breadcrumbs bowl. Make sure that the chicken is fully covered.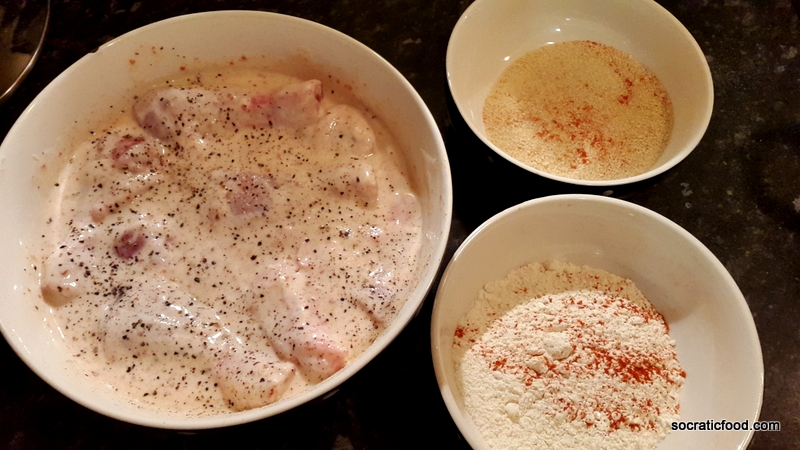 Place the chicken piece in the hot oil. Wait for a minute until the temperature of the oil rises again and do the same with another piece. Fry until golden brown (may be a little bit more).
When they are cooked, place them in a tray covered with kitchen towel to absorb the excess oil. Check with a knife if the chicken is cooked well. If not (that can be the case with thicker pieces like the thighs) place them in a preheated oven at 180 degrees Celsius (360 F) for ~ 15 minutes.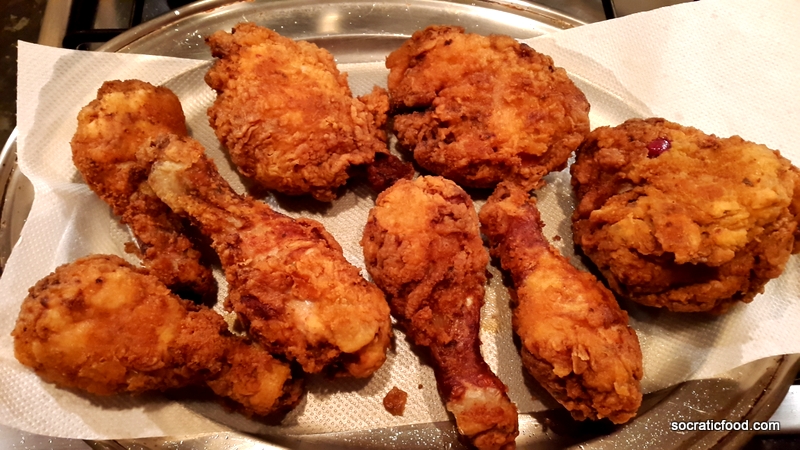 Bon appetit!
(Visited 3,280 times, 1 visits today)