A 15-minutes recipe for naughty quesadillas with chicken and bacon. They are easy, they are cheesy and it's a great idea for a quick lunch using some chicken leftovers.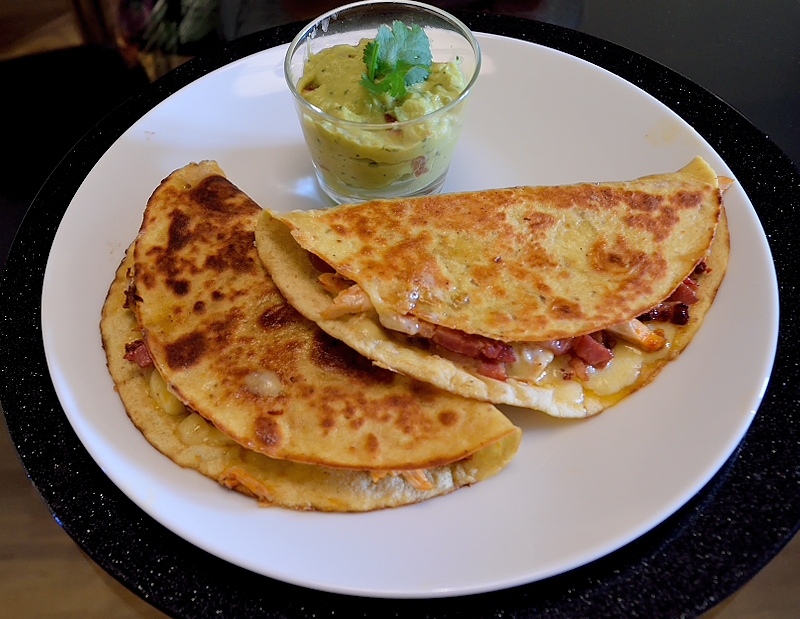 Sandwiches are a bless to human society. Everybody loves them! I heard that they were invented by an English lord or something, maybe I'm wrong.
The honest truth is that sometimes can be…well, boring. Especially when you are in a hurry and lack of ideas. That's when quesadillas come into play.
These lovely Mexican "sandwiches" have conquered the world recently. They are so popular in the US and I understand why. The blend of melted cheese with meat (or not) in a crispy tortilla coming straight from the frying pan is unbeatable!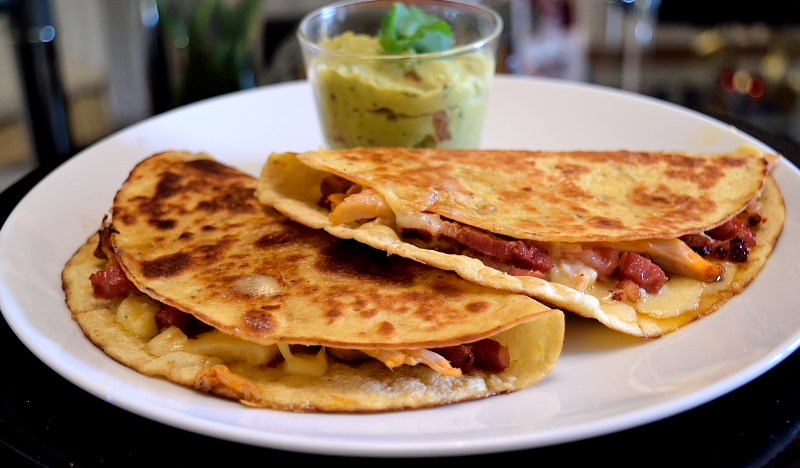 This recipe is a great opportunity to use chicken leftovers in a creative way. You may add some Mexican Salsa if you like and any cheesy you prefer. Be creative!
(Visited 1,984 times, 1 visits today)