A simple but tasty recipe for chicken thigh fillets stuffed with goat cheese and wrapped in bacon. The herbs give a special taste and your kitchen will be filled with beautiful aromas while cooking.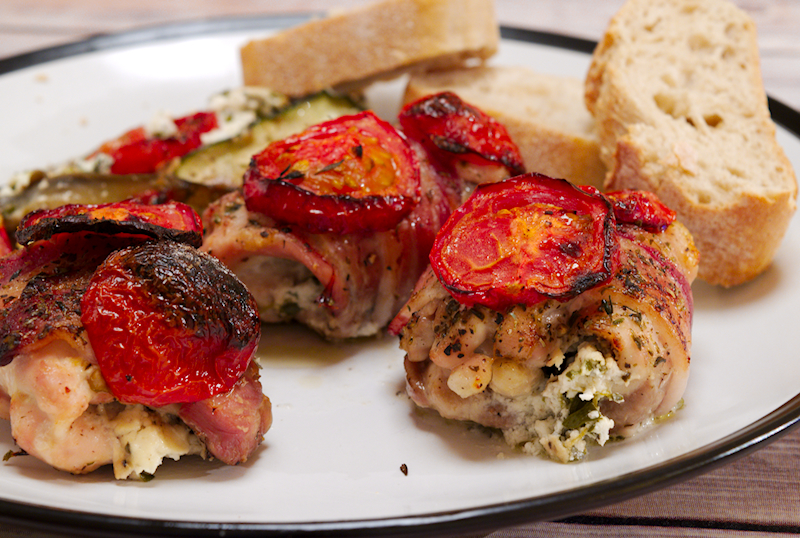 Eating red meat too often is, in general, not recommended for a healthy and balanced diet. On the other hand, we are humans and we have our weaknesses. Anyway, even if I am constantly drooling with the thought of a juicy steak, I try to keep it low and eat red meat once or twice per week.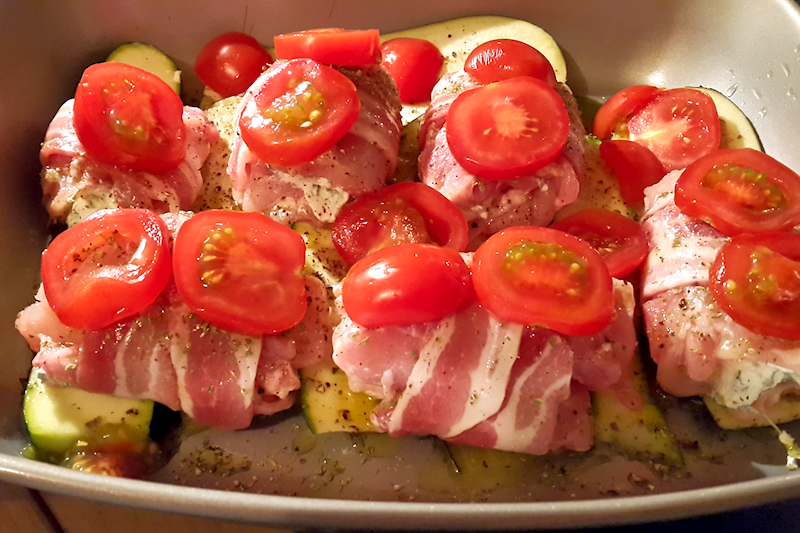 Chicken comes to fill the gap and need for a meaty meal. I can hear you say: "Is chicken healthier than red meat? What about all the hormones and antibiotics they stuff them for fast production in the factories?"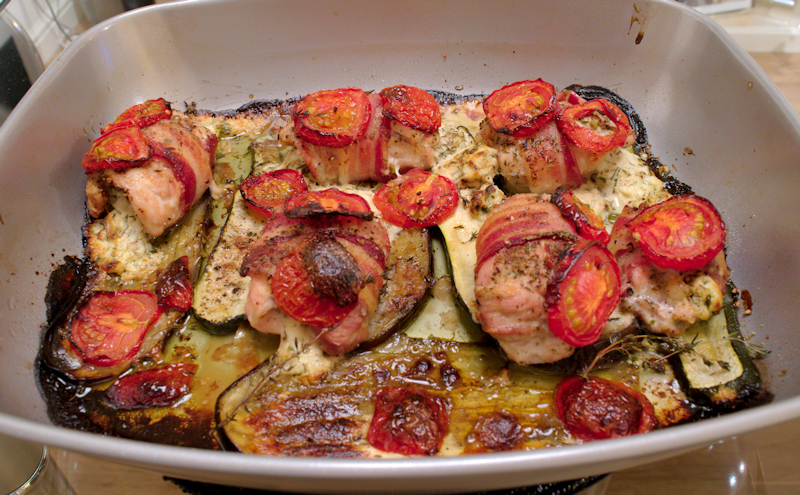 And you will be right. We live in a society where we cannot control the quality of food we put on our plate. You can taste the difference between chicken you buy in the supermarkets and the one you buy from a butcher in a village who grows his own livestock, lets them run, play and make love in the open fields. There is no comparison!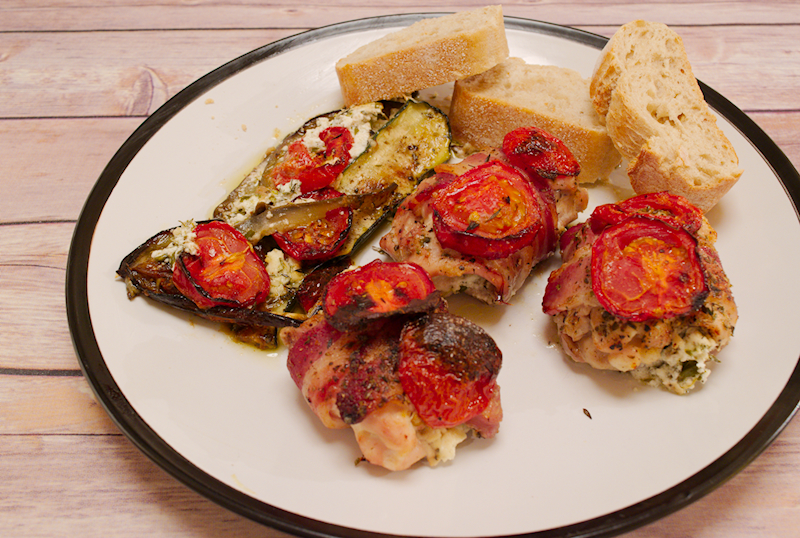 Limited by the choices modern society offers us, I went to the supermarket, went to the "fresh meat" aisle and bought 6 chicken thighs for the price of a bottle of water in Switzerland (which means, chicken was cheap).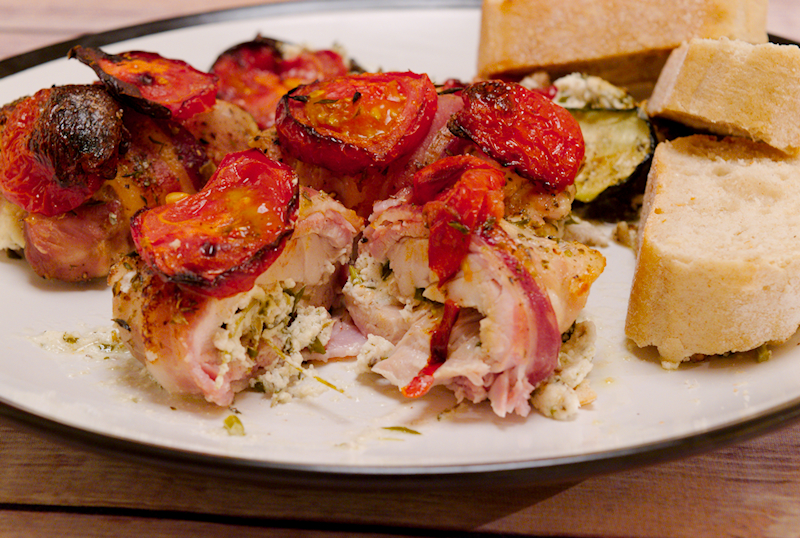 The meal I was preparing was for a Saturday dinner so I thought, what the hell, I will wrap the thighs in some bacon rashers. We only live once (unless you are a cat). I had decided that the filling would be some soft cheese, so goat's cheese was a straight-forward option. I wanted to experiment a bit with the flavours so I added tarragon and fresh thyme.
The result: Incredibly tasty!
(Visited 5,784 times, 1 visits today)