Southern Jambalaya with chicken and sausages! The ultimate recipe for a one-pot hearty meal, which is intense in flavours and aromas.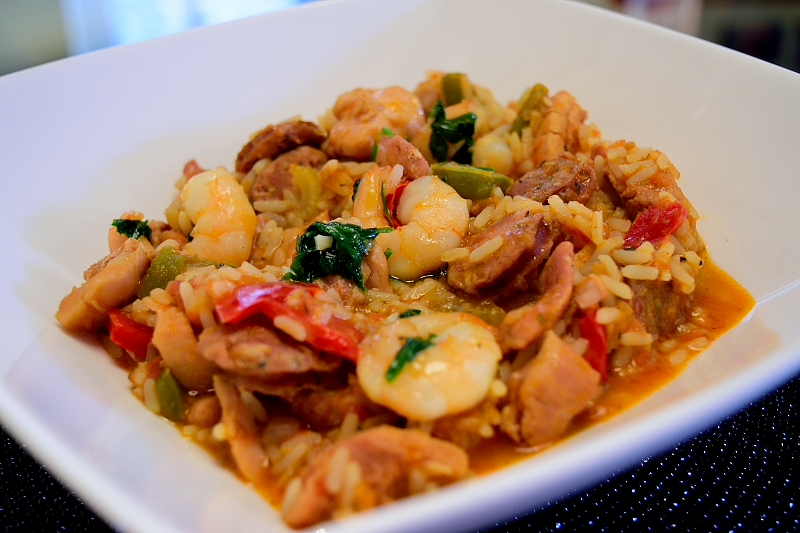 The first time I visited the US I was so excited! Coming from Europe, it felt like another planet. Being a food lover I wanted to try every regional delicacies this wonderful country had to offer.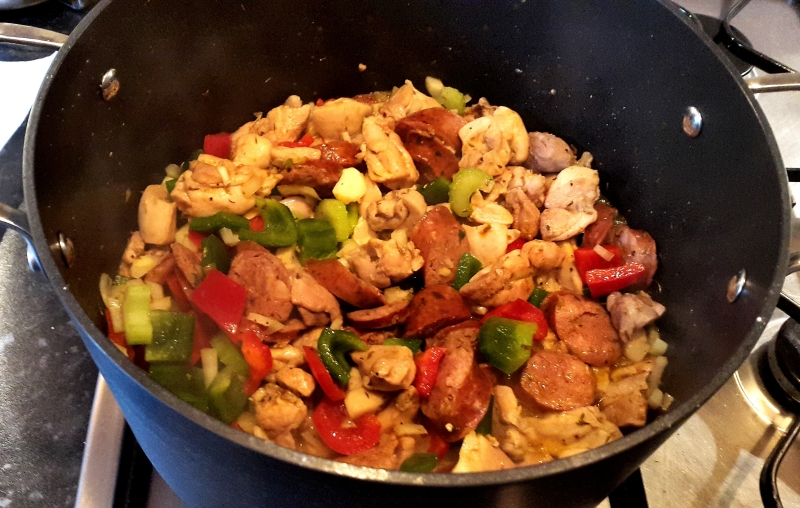 So I asked my American friend "Which are the traditional American dishes?". The answer came as a shock to me:
"Eh…there is no American food the way you the Europeans have. It's mostly steaks, burgers, cornbread etc". So, am I going to starve here?
She was right up to a point. It's very easy to distinguish between Italian, French or German food. You visit the country and you know what to expect in order to please your palate. The US is a different story.
I had to live in the US for some time to discover the richness of American food. Consisting of people with different origins, most of the "American" dishes are a blend of different influences from around the world.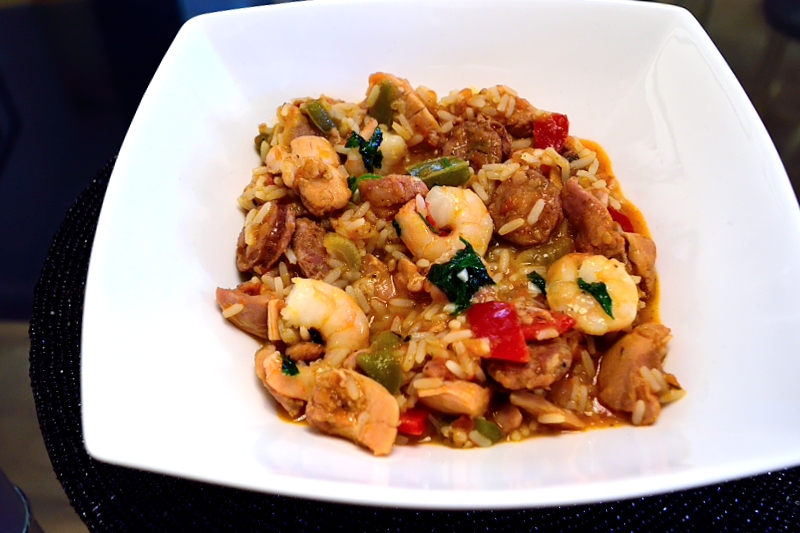 The southern states are most famous for their hearty meals, mostly influenced by the Mexicans (I love Tex-Mex food!) and the French. Jambalaya is a great example of fine American cuisine. You have your chicken, your sausages and rice. All full of flavours and aromas!
Need anyything else? I guess not…
(Visited 6,598 times, 1 visits today)