The first think I remember cooking in the kitchen was a variation of Croque Monsieur, the famous French toast. I was ~ 8 years old and I found the recipe in a magazine. I told my mum "I will make breakfast today" and all she did was cleaning the mess afterwards.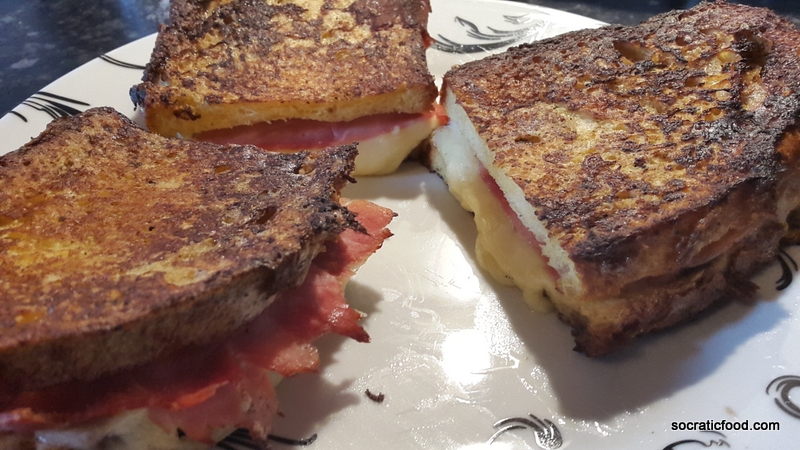 The original recipe for Crocque Monsieur has bechamel sauce on top and it's usually cooked in the oven. I find it a little "too much" and I developed my own recipe for a quick but very filling alternative.
You may use any kind of sliced bread but some nice slices of Italian pane take the toast to another dimension!
Ingredients (makes 2 sandwiches)
4 slices of bread (preferably Italian "village" bread).

4 slices of good quality ham

4 slices of cheese (Emmental, Havarti, Gruyere etc).

2 eggs

100 ml (3.4 fl oz) milk.

2 tablespoon of butter

Ground pepper.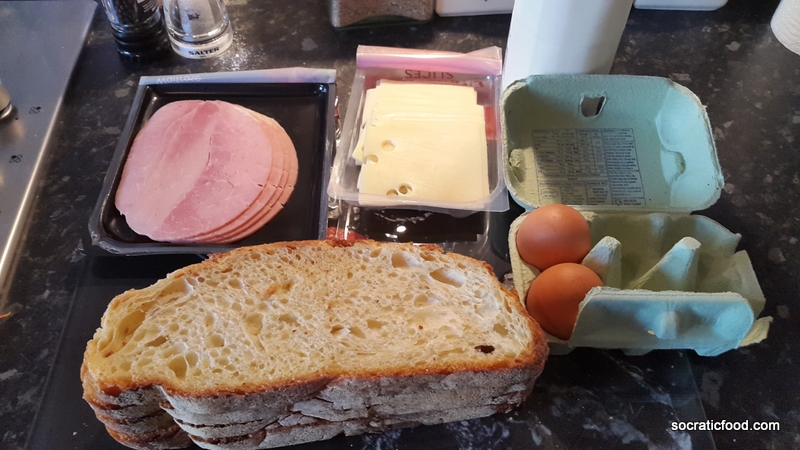 Prepare the sandwiches using two slices of bread and add two slices of cheese and ham in each.
Add the eggs and milk in a large bowl and whisk them with a fork until you have a smooth mixture. Add pepper to taste.
In medium heat, melt 1 tablespoon of butter in a large frying pan. When hot, bath the sandwiches into the egg-milk mixture and start frying them until golden brown. When one side is ready, turn it over.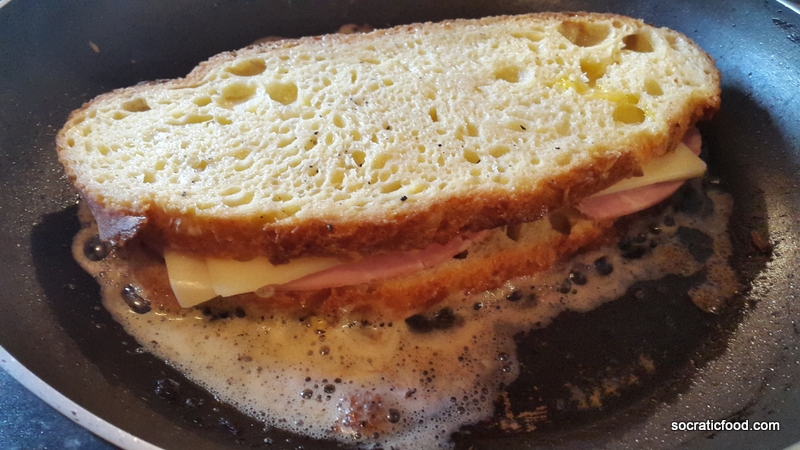 For the second sandwich you may need to add the second tablespoon of butter. It's getting heavy!
Place the sandwiches in a tray and put them in a preheated oven at 160 degrees Celsius (320 F) for ~ 10 minutes in order for the bread to become crispy.
Serve it hot and…
Bon appetit!
(Visited 278 times, 1 visits today)