A simple but delicious recipe for roasted eggplants and zucchini in the oven. Can be used as a side dish for meat but it also stands alone as a light meal. The Greek Briam!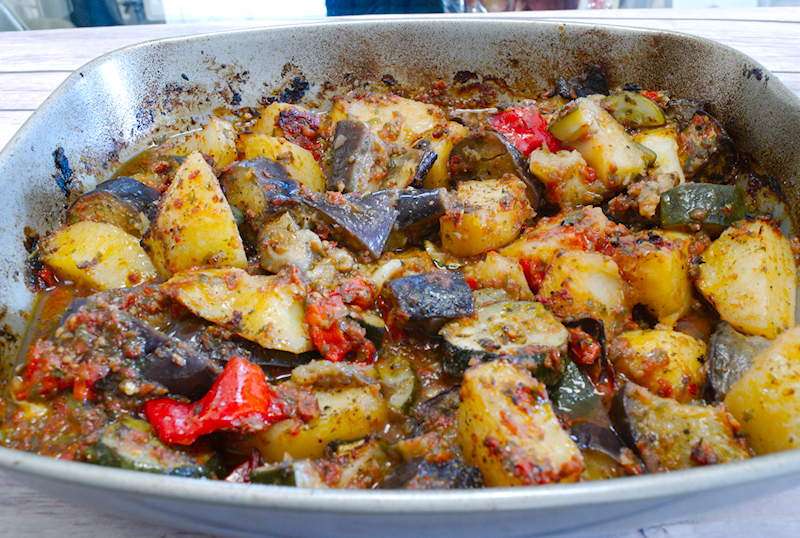 Meat-based meals are great…every man or woman loves them. Well, may be vegetarians don't! But lucky for them, Mother Nature has so many options to offer them.
I am far from being vegetarian, I am sure you have realized that by now, my fellow readers. But every now and then I feel I need to stay away from meat, just to do a small favor for my arteries. What I enjoy doing is throw my favorite vegetables in a tray, top them with olive oil and fresh tomato paste and just bake them!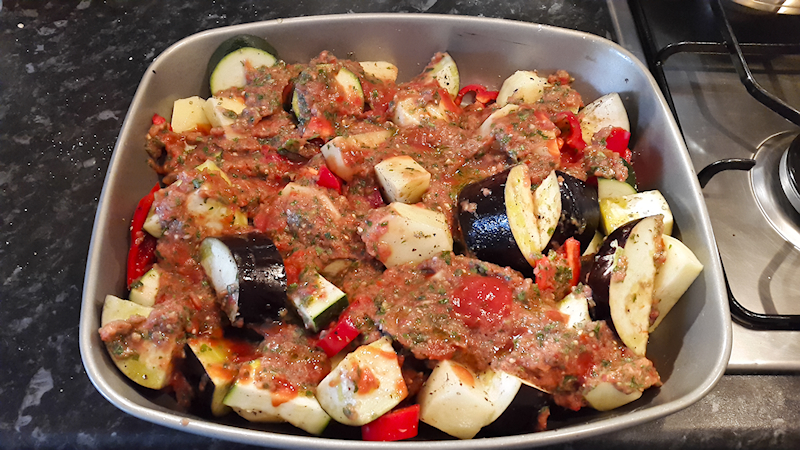 Favorite vegetables include eggplants and zucchini of course. To beef it up, why not add some potatoes? At the end, it looks what the Greeks call "Briam", a simple but delicious dish made by seasonal vegetables in the summer. It has a Turkish sound in the name so I have the suspicion that it has some Middle Eastern roots. In any case, I love it!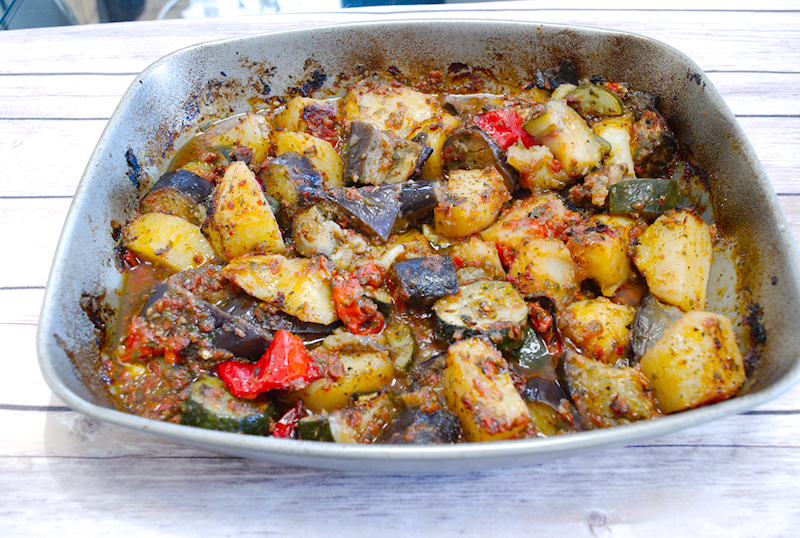 You can use it as a main light meal or as a side dish together with your stake or burgers. Me, I love it the way it is, with some crumbled Feta on top. Yummy!
(Visited 17,916 times, 4 visits today)